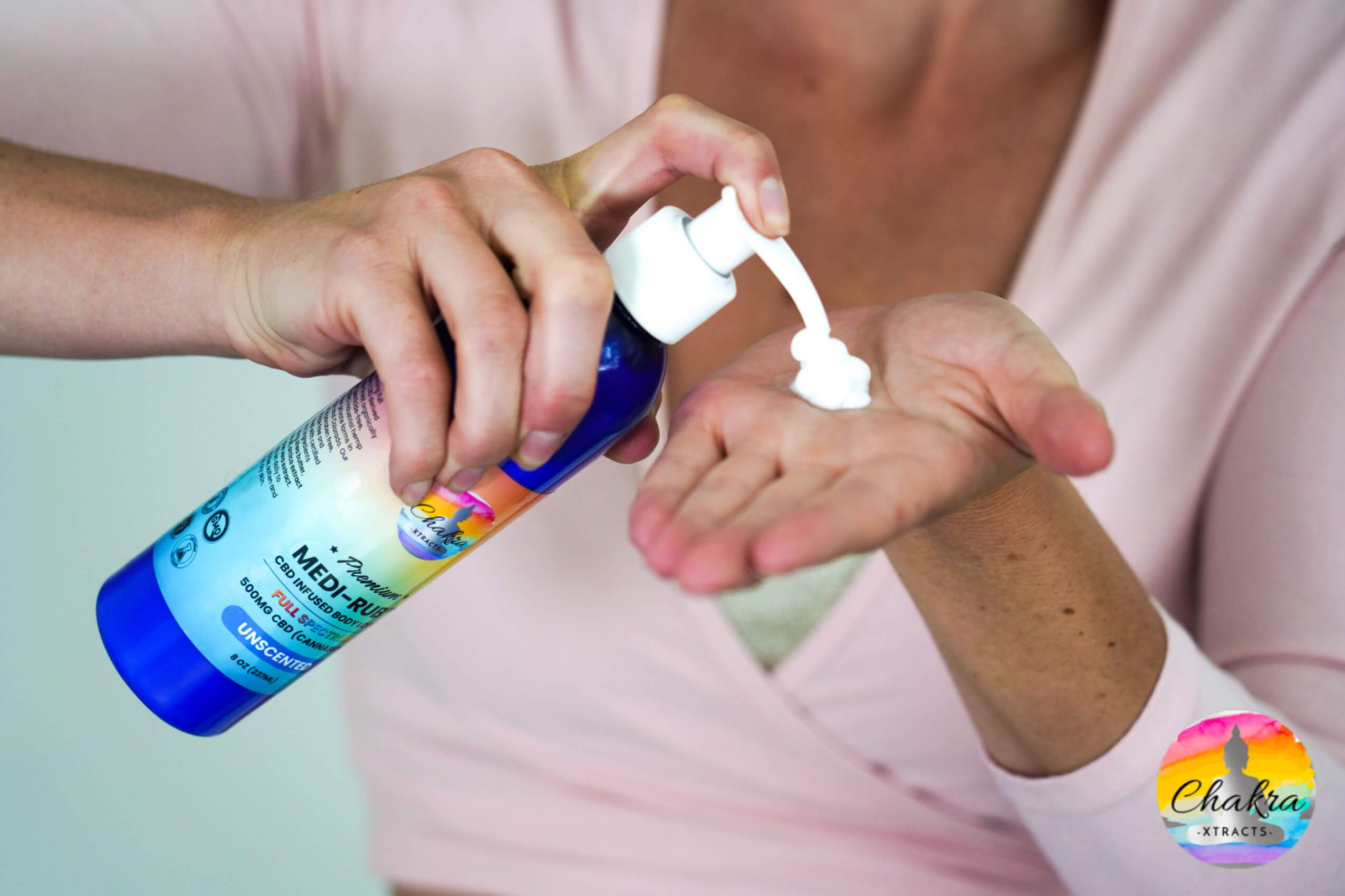 MediRub - Lotion
Best CBD lotion
I was given numerous CBD products by a friend, of all the products I used CHAKRA EXTRACTS Medi-Rub. I keep it near me at all times. I had my left rotator repair in August then spinal surgery, this was my rescue in the hospital for my right rotator cuff tear that is I repaired til my spine heals. I've recommended it to everyone I know with pain issues. I have one bottle away and bought another immediately so I wouldn't be without it. Thanks for a great product.
medirub
i have arthritis in my thumbs and this makes me feel 100 percent better
Chakra Medi-Rub CBD Body Lotion
Love this product! Chakra's customer service is the best!
Love this Product
I originally tried the smaller jar of medi-rub and loved it although it did have a menthol smell that dissipated quickly. This time i bought the larger size which works just as well with no menthol smell. After working in the yard I apply the lotion to my lower back and it quickly takes the pain away! Amazing product.
Give this product a try
This is one of my favorite product of yours! the flavor is great& the effectiveness is immediate & the price is very reasonable . Cbd certainly helps me get through my day